Padis Jewelry
The Largest Selection of Lab-Grown & Natural Diamonds in California. Your trusted source for Engagement rings, Wedding rings, Timepieces & Fine Jewelry of all kinds.
Shop Engagement Rings
Book Appointment
Locally Owned, Family Owned
At Padis Jewelry, we offer the finest selection, quality, service and pricing for jewelry adornment of all kinds. Padis has five locations serving the San Francisco Bay Area including Walnut Creek, San Francisco and Napa and we hand select each of our responsibly sourced natural diamonds and lab-created diamonds to the highest of standards. We are home to the most exclusive designer brands specializing in hand-crafted custom designs. As a local, family-owned and operated business, it is our goal to offer you luxury service and be your trusted family jeweler for generations to come.
Your Padis Trusted Jewelry Advisors
Valerie
Vic
Laurel
Jess
Anne
Eric
Ellen
Alexis
Lisa
Dave
YOUR PADIS TRUSTED JEWELRY ADVISORS
Padis Jewelry is home to some of the finest and most knowledgeable diamond experts, and engagement, bridal and fashion experts! We call them our team of diamond concierges! If you've worked with one of our staff in the past, you can contact them directly below, or just drop them a note and say hi!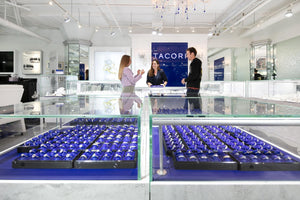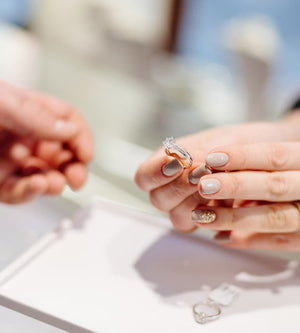 Book Appointment
REQUEST YOUR IN-PERSON OR VIRTUAL APPOINTMENT
We are fully open for in-person showings or virtual appointments. A guest pass is offered so that we can effectively maintain safe distancing in our showrooms for our staff and clients.
Guest pass
Padis Jewelry is as good as it gets for fine jewelry. The staff is friendly, knowledgable, and never over steps, and the selection at Padis is amazing! We have now used them for our engagement ring, wedding hands, and other jewelry as well. It's not very often you can go to a fine jewelry establishment, be honest about your price range and what you're looking for, and they somehow always come through. 10/10, 5 stars, A+. I'll only be going here in the future!

Pouyan A.
We've been going to Padis jewelry for many years. Valerie is THE BEST!! We love her, she knows exactly what we want. She has been a part of the family and involved in many engagement rings, wedding rings, upgrades, anniversaries. We refer all family and friends to Valerie she is the best!! Padis has a huge selection and best prices. Highly recommended 10 stars all the way. Thank you Valerie for everything you do, can't wait to see you again soon.

Kimberly Chatman